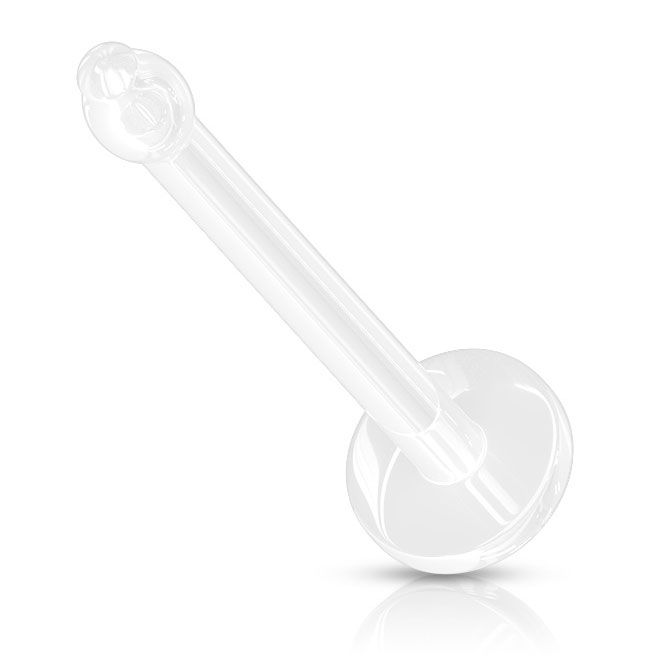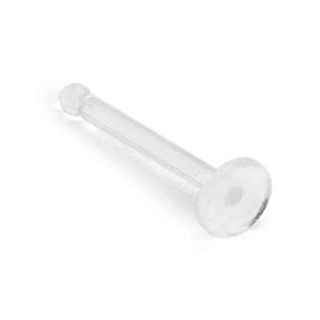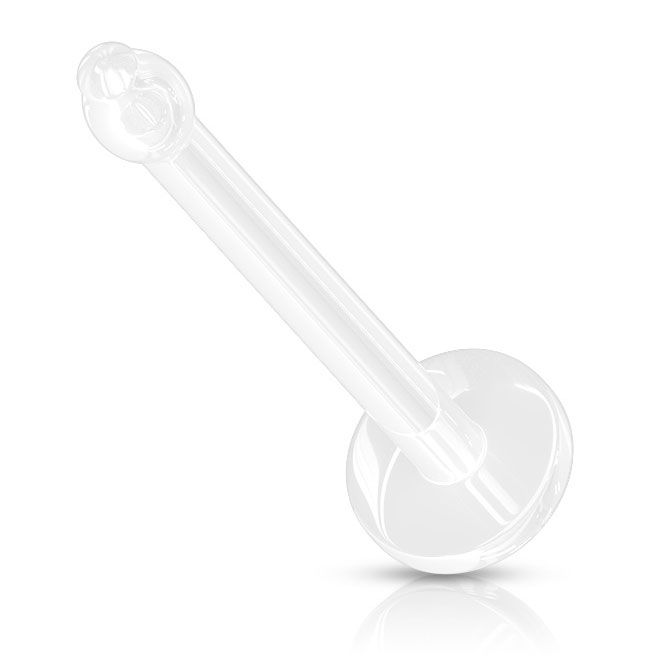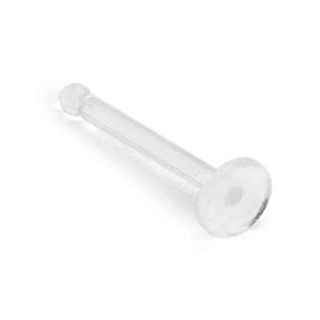 100 days return
100 day right to return for unopened merchandise
Same day handling
Orders that come in before 18:00 (Monday - Friday) will be sent out on the same day.
Name: Nose retainer
SKU: Nose-153
Thread thickness: 0.8 mm.
Type: Retainer
Placement: Nostril
Length: 7 mm.
Material: PTFE / Bioplast
Color: Transparent
Number of items: 1 piece
Design: Simple
Retainers for nose piercings mustn't be worn permanently. You can wear them if your piercing jewelry gets lost or when you don't have a replacement. You can also wear them on occasions when you want to hide your piercing, such as work or areas in the public eye with clients who are 80 years old.
This nose piercing retainer is made of transparent plastic or Bioflex, and it consists of a single bar with a gauge of 20 (0.8 mm) and a length of about 1/4" (7 mm). It has a small ball on one edge, slightly thicker than the bar. This works as a stop, so it will not get out of the nose if used normally. On the other edge, it has a plate with a diameter of 1/16" (2 mm), which should be placed inside the nose.
If you need to hide your nose piercing or you just don't want to wear it for a while, we recommend that you buy this retainer today.
Reviews
Piercing trasparente per il naso (narice)

Remarquable si on regarde de près, mais très pratique et discret si on veut retirer son bijou habituel sans risquer que le trou se rebouche et ne pas faire d'allergies. A voir dans la durée si la petite "boule" à l'extrémité permet vraiment de ne pas le perdre. Rapport qualité-prix top.

Written by Rindri

használható

Azért jól látható, hogy ott van, de a célnak megfelel.

Written by Mariann