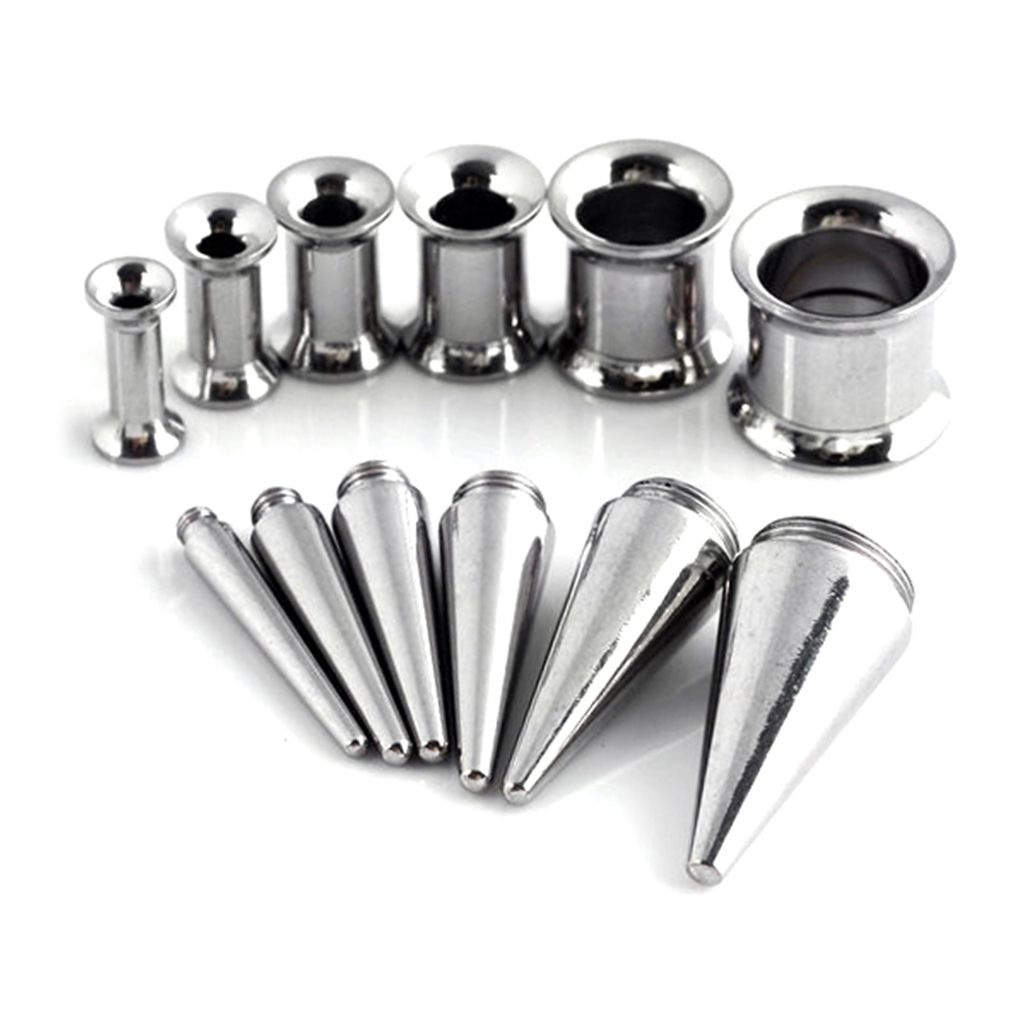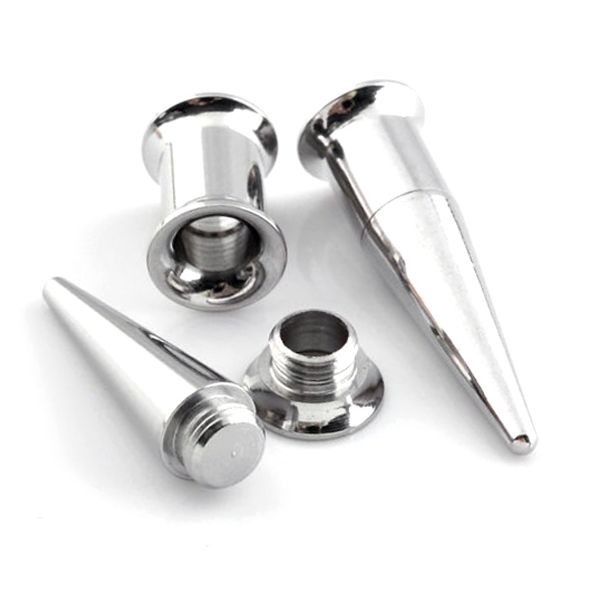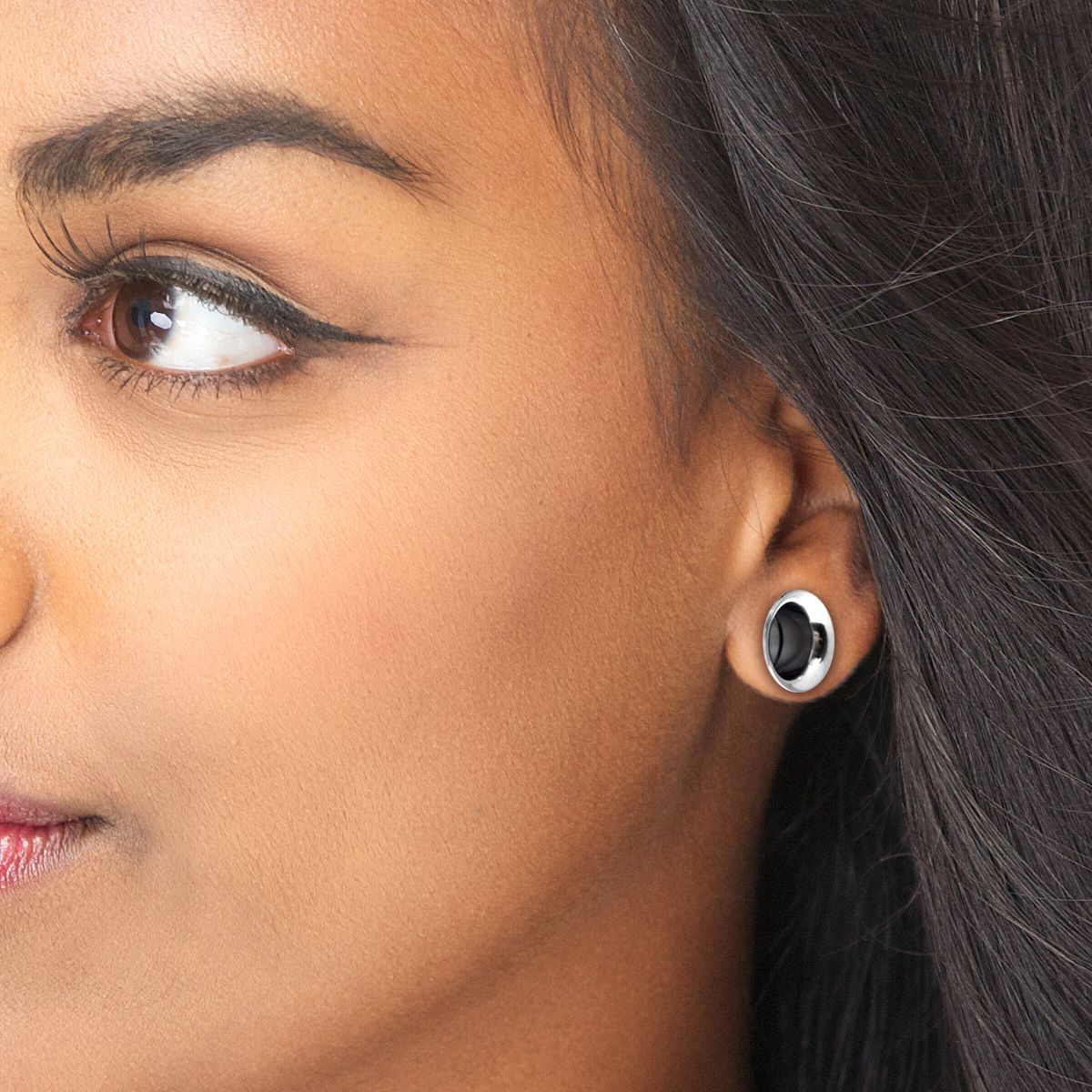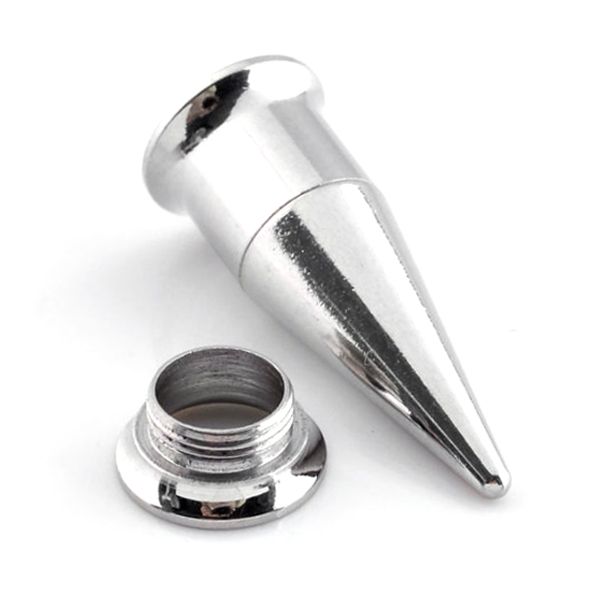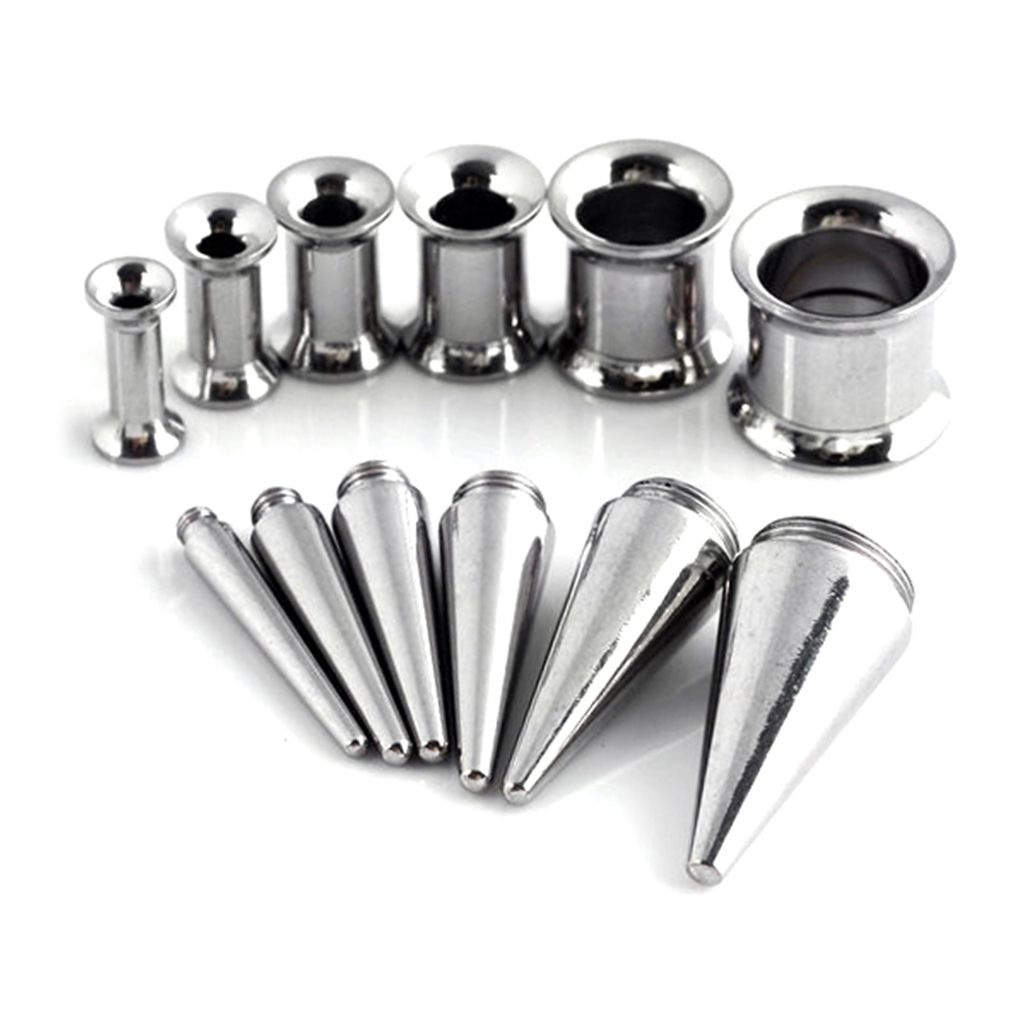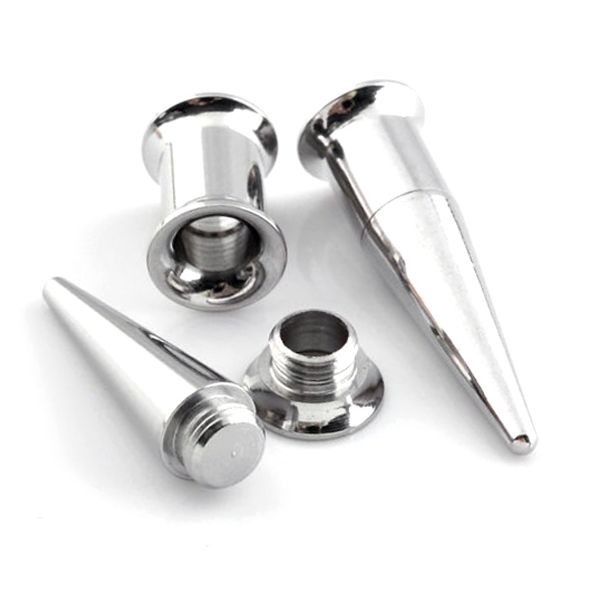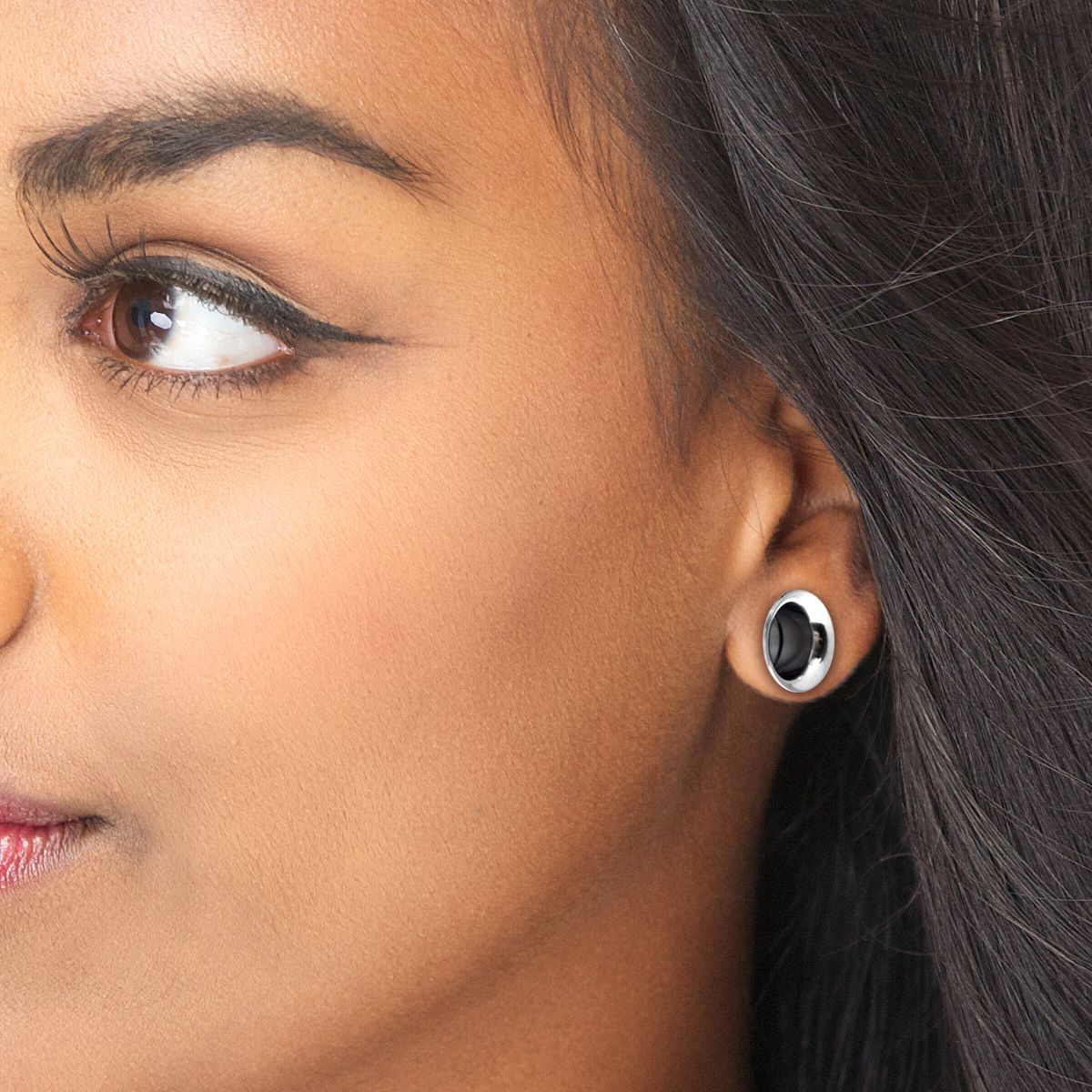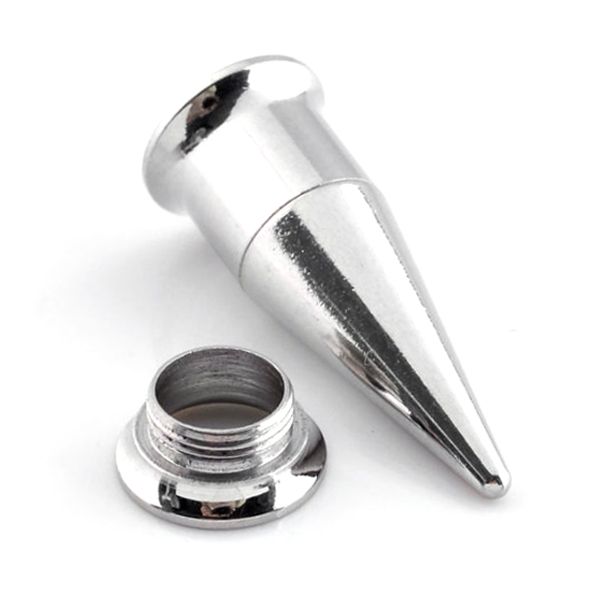 Taper set made of surgical steel with tunnels
100 days return
100 day right to return for unopened merchandise
Same day handling
Orders that come in before 18:00 (Monday - Friday) will be sent out on the same day.
Product Name: Taper set made of surgical steel with tunnels
SKU: Taperset-tunnels
Lock type: Internal thread
Type: Stretching set
Stretch diameter: Set of different sizes
Material: Surgical steel
Color: Silver
Number of items: 6 pieces
You can now get this practical set of tapers made of surgical steel with their corresponding tunnels for each of the gauge sizes needed in your stretching process. This is how the procedure works: first, place your taper through the piercing you want to stretch, and next, screw it into the tunnel. Once you have the screw-fit tunnel in your taper, press the tunnel and slide it into your piercing until the tunnel is in it. Now you only have to unscrew the taper from it. This is a very smart design, and it helps to wear tunnels in your stretched piercing much easier.
This kit has a reduced price; you will get six tapers and six tunnels for almost half the price than bought separately.
As you can see, there are only excellent reasons for getting this set.
All the pieces in this set are silver-colored; you can wear them on any occasion, for everyday life or parties and celebrations.
The gauge sizes included are the following:
8g (3 mm)
6g (4 mm)
4g (5 mm)
2g (6 mm)
0g (8 mm)
00g (10 mm)
In other words, you can stretch your ear piercings from gauge sizes 8g to 00g (3 mm to 10 mm), and you will also get a tunnel for each size. You won't have to worry about buying other pieces for each size so you will save a lot of money.
Reviews
BUONI

Ottimo per dilatare. Bella la filettatura e il materiale. Un po' difficile però chiudere i tunnel di dimensioni più piccole. Per l'inserimento consiglio l'utilizzo di un gel lubrificante!

Written by Francesca DV

Genial

Está muy bien, aunque estaría genial que vinieran 2 tunels de cada para poder dilatar los 2 a la vez y dejar las mismas piezas

Written by Maria

Ok

Sada je super, ale verze s plugy je trochu předražená. Naštěstí mají tunely vnitřní závit, jinak by bylo jejich umístění do roztaženého ucha fakt hrůza

Written by Jan

Un set ok

Este un set ok, dar mai degrabă uită-te la versiunea un pic mai scumpă care are plug-uri în loc. pentru că, deși sunt frumoase au filet care este o pacoste când ești în procesul de lărgire <3;)

Written by Stefan

Okei komplekt

normaalne komplekt, eelmistan seda plugidele, näeb kallim välja kuigi see komplekt näeb hea välja ei ole ma suur keermete fänn, ilgelt tüütud kui venitad ;)

Written by Mikk

Oké szett

ez egy oké szett, de inkább nézd meg a kicsit drágább változatot plugokkal. annak ellenére hogy jól néz ki hogy menetes, de egy borzalmas tágításhoz <3 ;)

Written by Jon