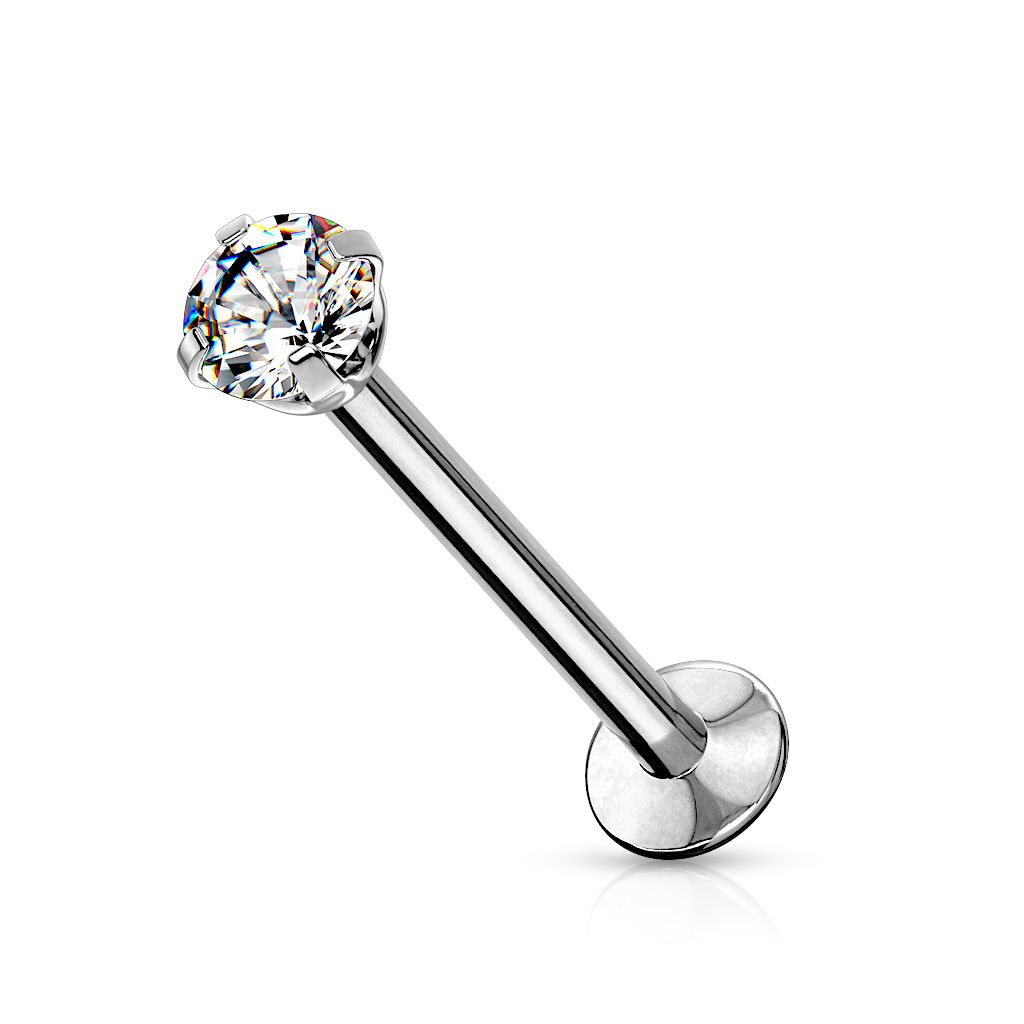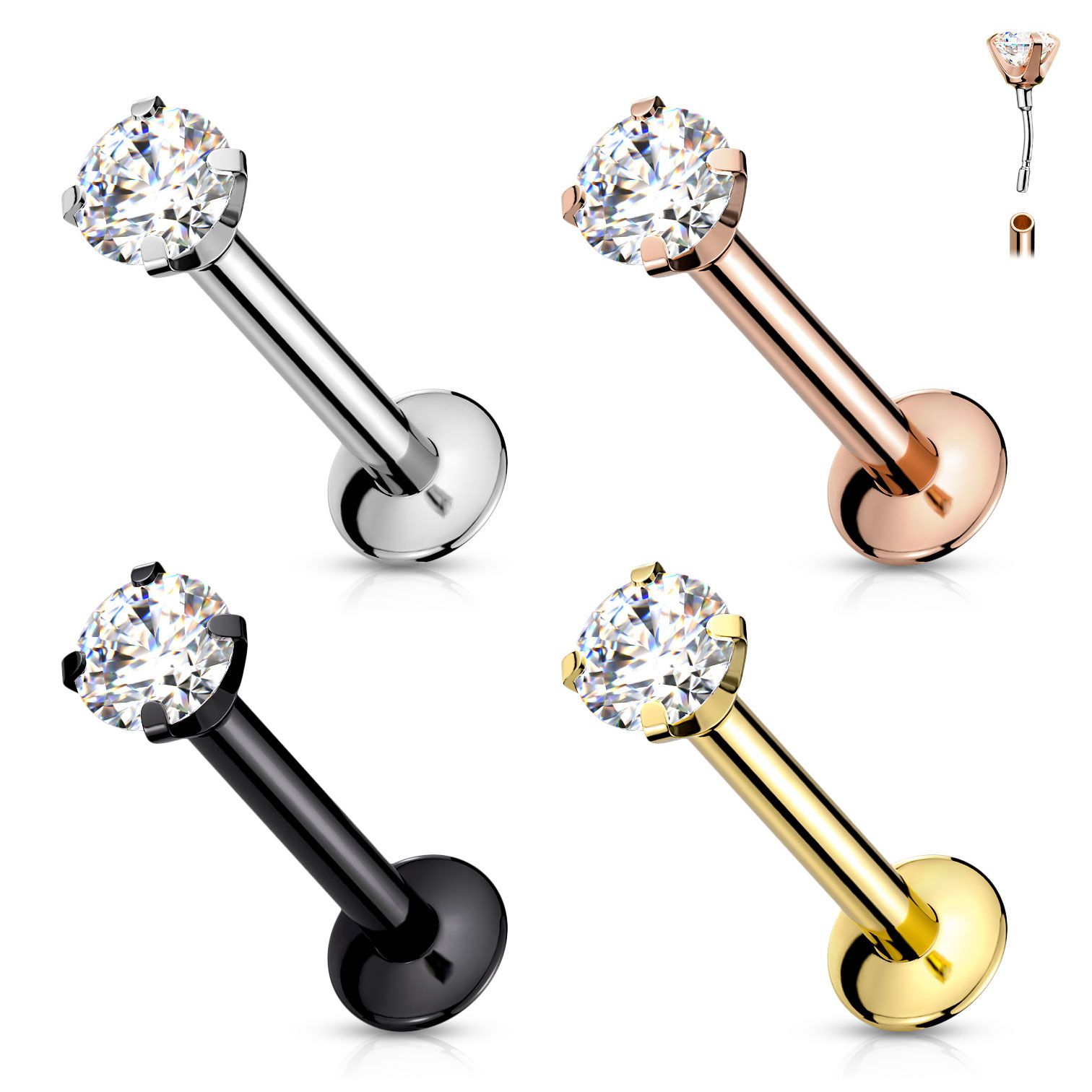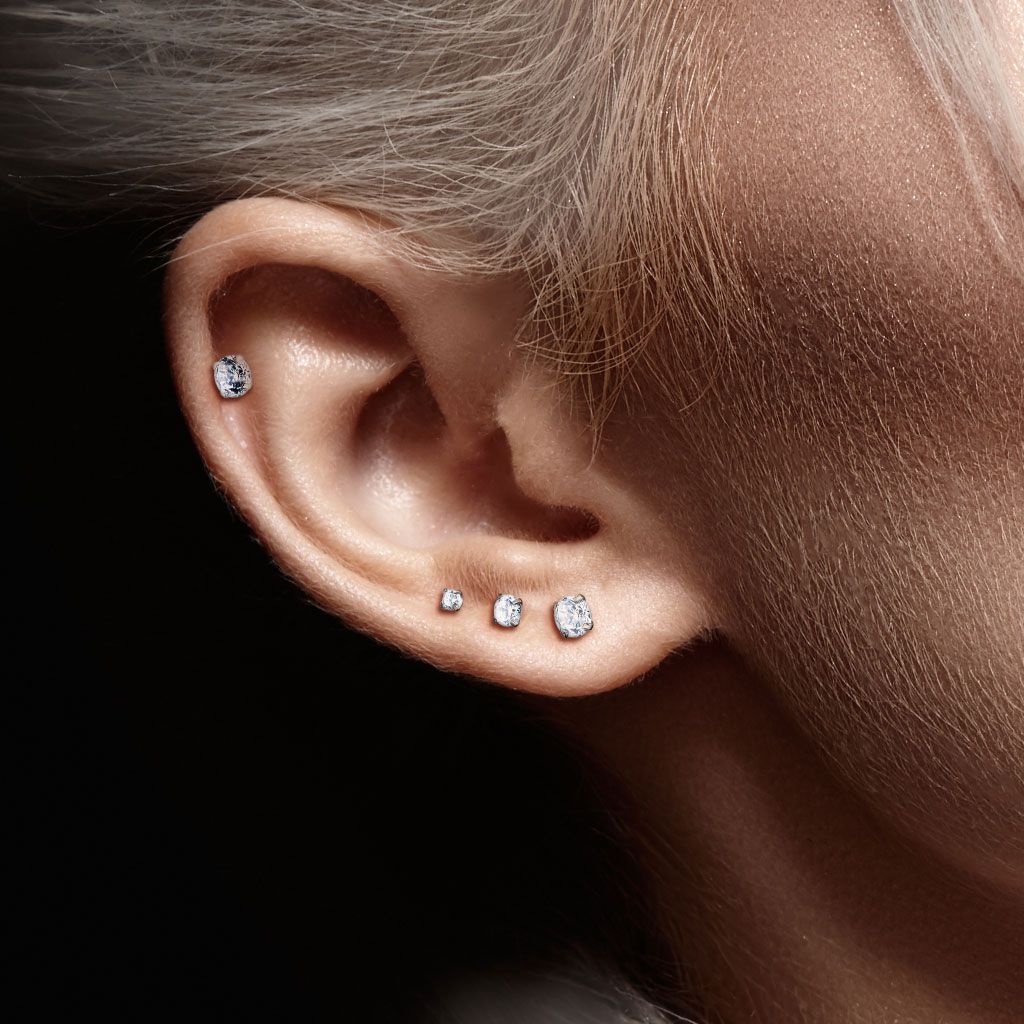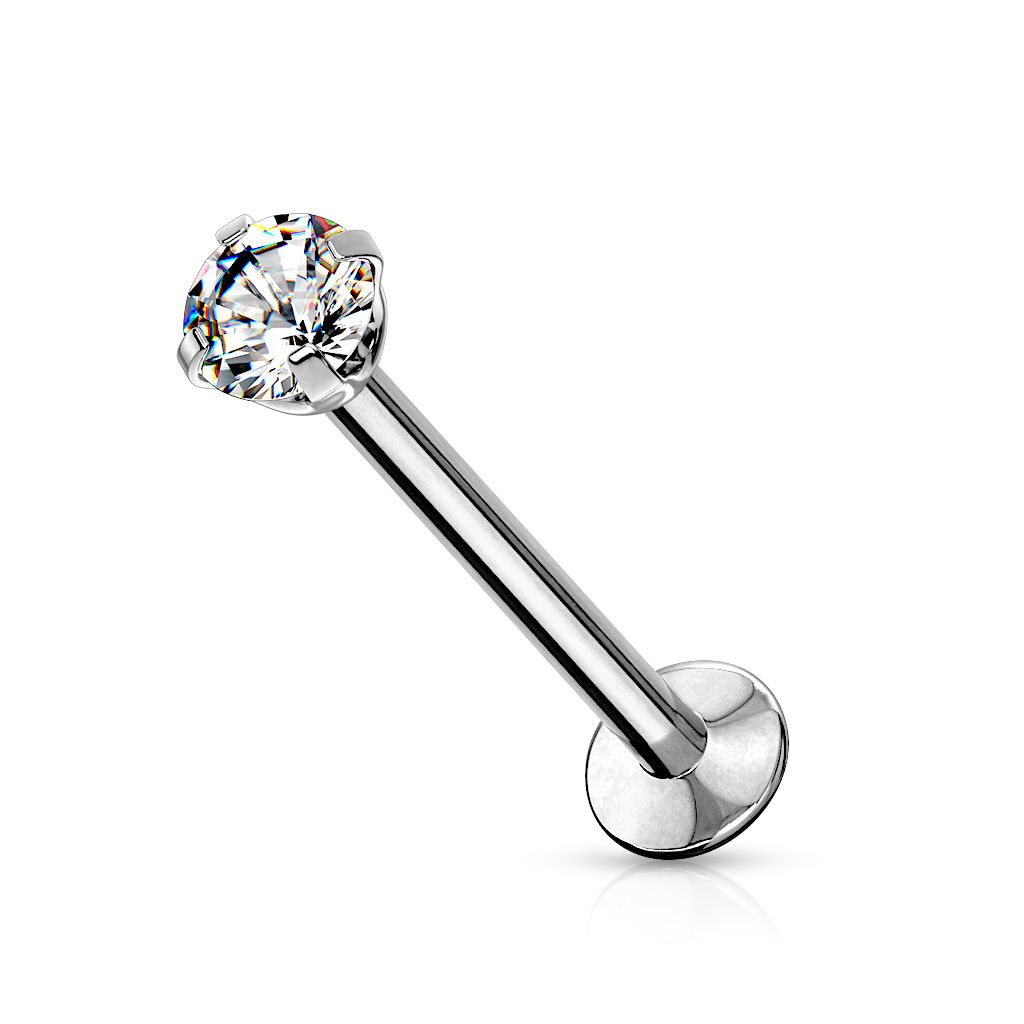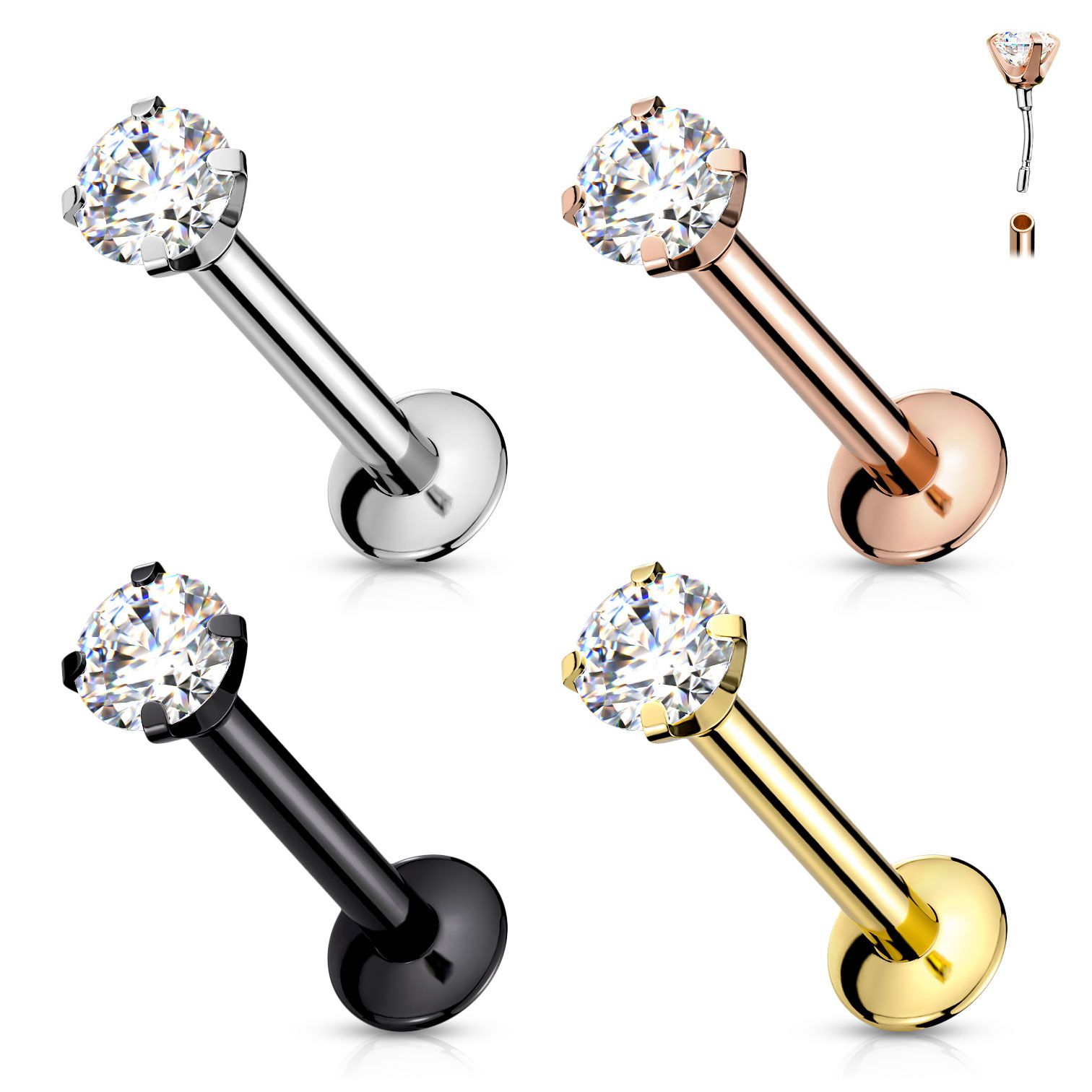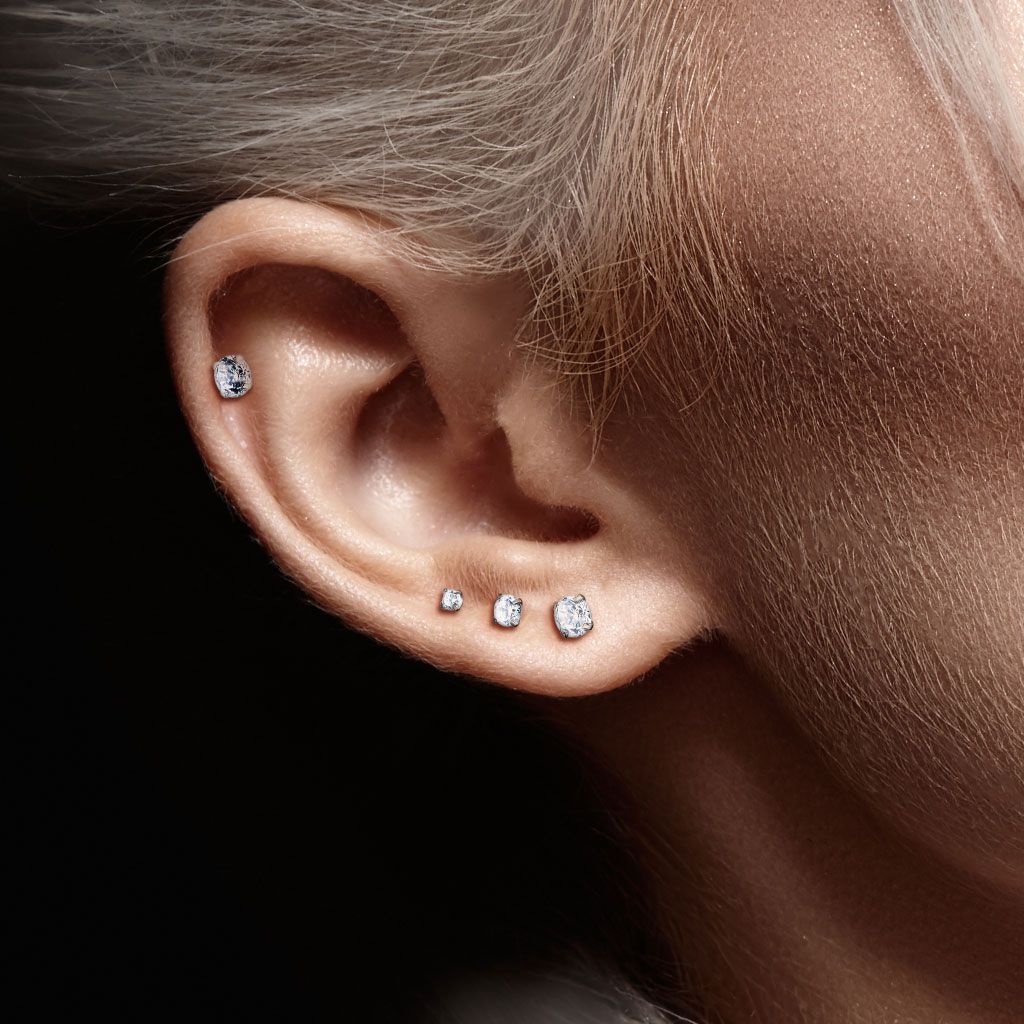 Push-in labret with stone on top




100 days return
100 day right to return for unopened merchandise
Same day handling
Orders that come in before 18:00 (Monday - Friday) will be sent out on the same day.
Product Name: Push-in labret with stone on top
SKU: Labret-126
Lock type: Push-In
Type: Labret
Placement: Angelbite, Forward helix, Conch, Helix, Lobe, Lower labret, Madonna, Medusa, Nostril, Snakebite, Spiderbite, Tragus
Material: Surgical steel
Type of gemstone: Zirconia
Coating type: PVD coating
Number of items: 1 piece
Design: Simple
This labret right here is similar to a regular labret at first glance. However, if you take the stone out of the bar, you will quickly see the difference. The stone is not unscrewed, as it happens with regular labrets. The stone is fixed on a little pin that is slightly curved. This way, the pin is pushed into the bar, where it will sit securely. The fact that the labret is threadless has the advantage that you won't damage the tissue around your piercing when inserting it.
You can select from several lengths and different stone sizes.
Reviews
Problema sistem de închidere

Modul de închidere nu e safe, am pierdut deja doi cercei din șase intr o luna

Written by C

Super

Sfera 3 mm, lunghezza 6 mm e spessore 1 mm. PERFETTO per il mio helix

Written by Erika

Veldig fornøyd!

Jeg er veldig fornøyd med disse! Enkle å bytte ut og fine. Jeg sliter ofte med infeksjoner, men har ikke hatt det problemet med disse.

Written by Maria Louise

Stabil, gyönyörű

Kb. 1 hét alatt kaptam meg a csomagot, helixbe vettem két 8 mm hosszúságút, 0.8 és 1 mm-es szárvastagsággal, 3 mm-es golyóval, így élőben látva a 2 mm-es picurka lett volna. Igazából elég lett volna a 6 mm-es hossz, de így talán könnyebb betenni. Tipp: hátulról tedd be a szárát és úgy nyomd rá elölről a tetejét ;) Elég stabil is, de azért minden nap ellenőrzöm, helyén van-e, nem csúszott-e ki a teteje, mert egyszer hajmosás közben kiesett. A kettő egymás mellett nagyon szép, tényleg nőies, imádom ahogy csillog. Remélem sokáig meg lesz és nem fog oxidálódni.

Written by Timi

Termékértékelés

Árérték aránya jó. Szép és könnyű a használata. Kényelmes viselet. :)

Written by Hajni

Så enkla!

Jag har naglar, kan inte skruva in på vanliga labrets... men dessa är så himla enkla!! Vill ha guld i 4mm kulstorlek också, men tyvärr helt slut :( så ledsen!

Written by Emilia