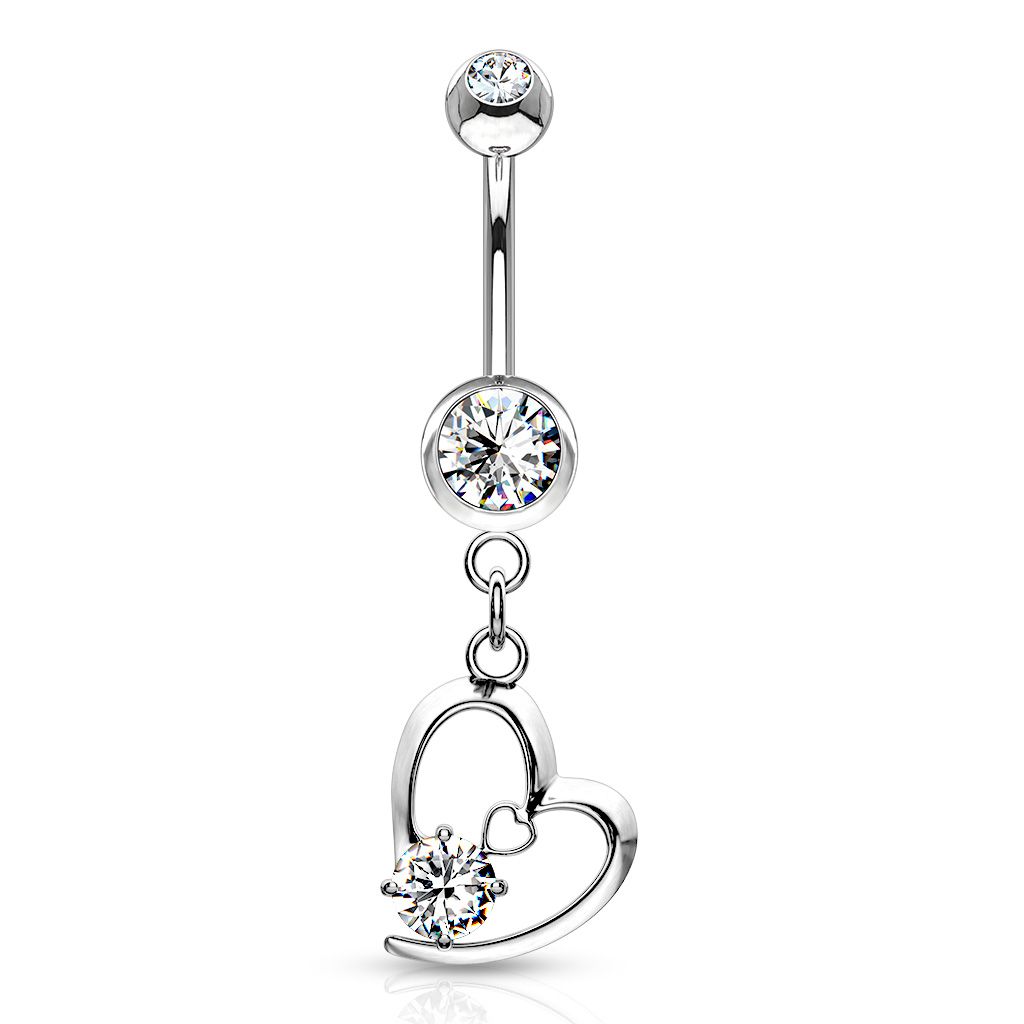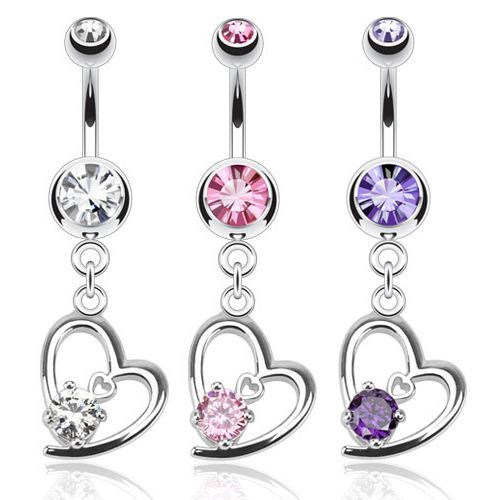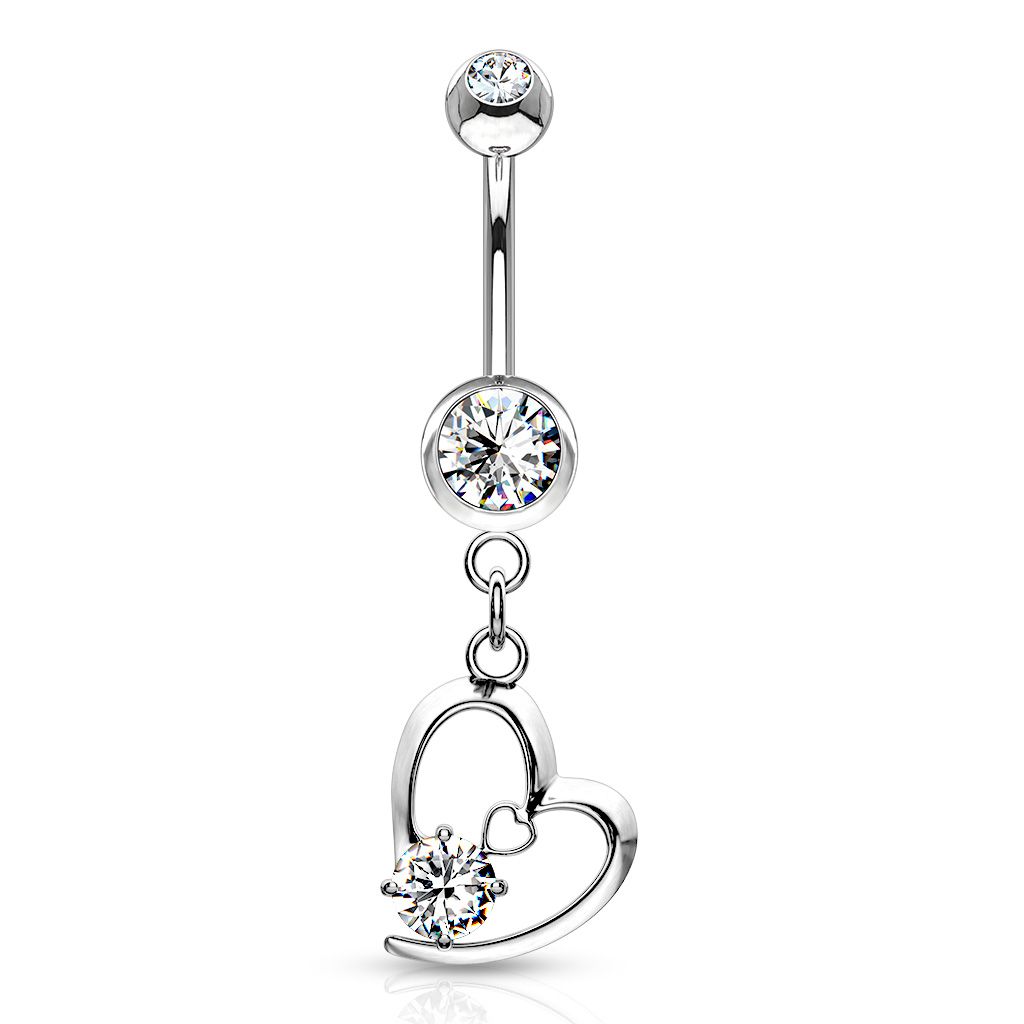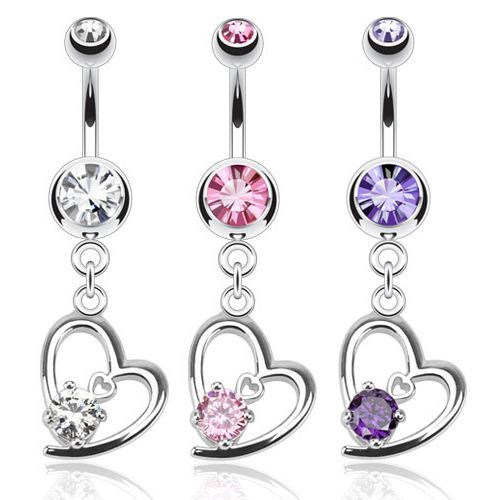 Belly button ring with heart and gem dangle



100 days return
100 day right to return for unopened merchandise
Same day handling
Orders that come in before 18:00 (Monday - Friday) will be sent out on the same day.
Name: Belly button ring with heart and gem dangle
SKU: Belly-120
Thread thickness: 1.6 mm
Lock type: External thread
Type: Belly barbell with dangle
Placement: Navel
Length: 10 mm.
Material: Surgical steel
Bottom ball: 8 mm.
Is the item glued?: Yes
Number of items: 1 piece
Design: Heart
Is the jewelry coated?: Yes, the hanger
Total length: 42 mm.
Hanger length: 20 mm.
Belly button rings with a heart are a classic in sweet piercings. This model with a beautiful dangle is not an exception.
Inside the heart, there's a cute gem. It's available in different colors, with a top ball that matches it. Choose the color you prefer from the menu and add it to your shopping cart.
The barbell has the standard measures of belly button rings, which are 3/8" (10 mm) in length and a gauge of 14 (1.6 mm). It's made of surgical steel, a very common material in body piercing jewelry because it's safe and affordable. Besides, surgical steel doesn't release nickel so you can use it on your belly button without any risk.
If you like this beautiful belly button ring, order it today and get it delivered to you ASAP.
Reviews
Bez pochyby ten nejlepší nákup

Jsem fakt spokojená! Koupila jsem si tento piercing v růžové, protože je to moje nejoblíbenější barva, a nemůžu se ho nabažit. Délka je perfektní, ani moc krátký, ani moc dlouhý. Líbí se mi jak se hodí k jakýmkoliv bikinám nebo outfitu. Normálně mám s piercingy do pupíku problémy, protože je mé tělo netoleruje (musela jsem k doktorovi kvůli infekcím a tak dále), ale tento piercing je bez problémů. A navíc je opravdu levný. Je fakt úžasný!

Written by Piercing do pupíku se srdíčky a kamínky

Můj nový nejoblíbenější piercing!

Jsem naprosto nadšená! Nemůžu tomuto piercingu nic vytknout. Pokud přemýšlíte, zda si tento piercing koupit, naprosto dopoučuji!

Written by Tereza

Perfektní

Úžasný piercing, jak kvůli barvě, tak i proto, že je velmi ženský. Délka je akorát, piercing není ani příliš krátký, ani dlouhý. Perfektně sedí. Neměla jsem s ním žádné problémy, zánět, alergickou reakci, ani nic podobného. Jsem velmi spokojená!

Written by Anna L

Ten růžový je perfektní

Líbí se mi ten v růžové barvě! Kvalita je perfektní, ani necítím, že ho mám v pupíku. Asi si jich koupím víc :-D

Written by Maria

Cea mai bună achiziție făcută vreodată!

Sunt atât de fericită! Am comandat-o pe roz, care este culoarea mea preferată și e atât de drăguță! Are o lungime perfectă, nu este nici prea lungă, nici prea scurtă. Se potrivește perfect cu o bluză scrută sau un bikini dulce. De obicei am probleme cu piercing-urile de buric pentru că nu le pot tolera, și am fost anterior la medic din cauza unor infecției, etc, deci am fost îngrijorată de faptul că mi-ar putea apărea vreo inflamație și cu cea de aici, dar nu a existat nici o inflamație. Sunt atât de fericită. In plus, este super ieftină. iubesc bijuteria asta!

Written by Cercei piercing cu inimi și pietre

Piercing meu ombilical preferat

Cel mai frumos piercing de buric pe care il puteți obține. Sunt total indrăgostită de el. Nu găsesc nici un defect la el, totul este așa cum ar trebui să fie. Absolut perfect! Dacă intenționati să o cumpărați, nu va faceti griji. Luati-o cu incredere!

Written by Maria-Ana E.