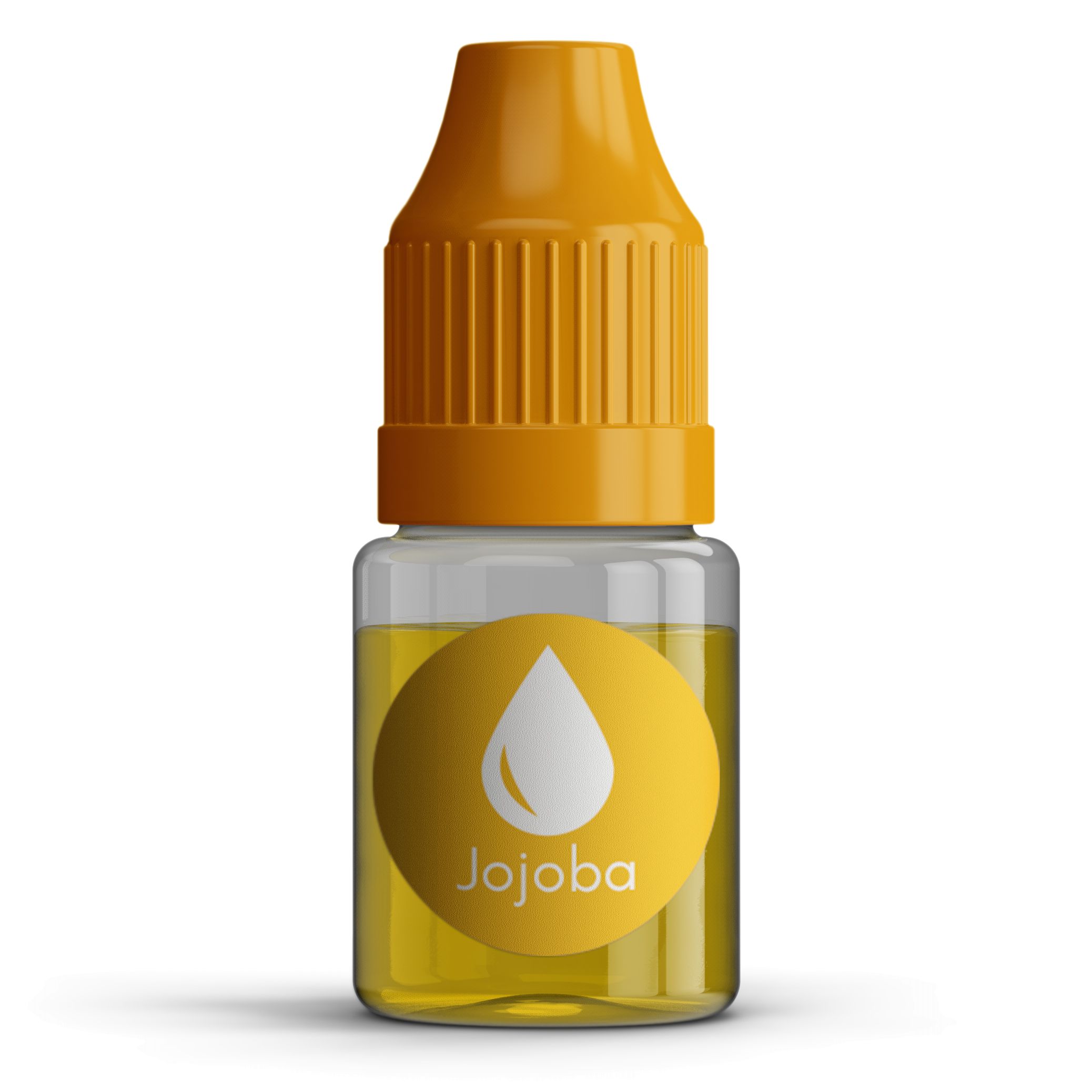 100 days return
100 day right to return for unopened merchandise
Same day handling
Orders that come in before 18:00 (Monday - Friday) will be sent out on the same day.
Name: Jojoba oil
SKU: Care-Jojoba
Type: Aftercare product
Content: 5 ml.
Color: Orange
Number of items: 1 piece
The well-known jojoba oil is a golden liquid wax or oil known for its color and beneficial properties. The oil is extracted from the jojoba plant, native to America. This plant can grow in extreme conditions, even in deserts at over 40 degrees in the shade.
Jojoba oil is often used in hair treatments, but it is also useful for getting the skin soft and moisturized and perfect for repairing dry and chapped skin. The chemical composition of jojoba oil is similar to our skin's structure and especially rich in vitamin E, which helps to regenerate tissues and reduces marks. That's why this product is essential if you want to keep skin elasticity in your stretched piercings or gauges.
This 0.17 fl oz (5 ml) bottle contains 100% jojoba oil and has a dropper so you can control how much oil you want to apply before you smooth it over your face. It's not a new product for your body since the compositions are present in human bodies.
Use this oil in your stretched piercings twice a day for 14 days to keep your skin healthy. If you use organic jewelry, such as wooden, horn, or bone, we recommend you also use this oil for your jewelry, to make sure they keep in good conditions for a longer time.
If you're also concerned about this product's origin, don't worry because it's an entirely vegetable product, extracted from the jojoba plant. Besides, this oil complements our Holey Butt'r, which also has jojoba oil.
Reviews
genial!

tenia un poco de sequedad en una oreja y ahora la tengo como el culo de un bb jaajaj, genial

Written by Javier

NUTNOST

Pravdou je, že jojobový olej je tekuté zlato. Poté, co jsem si roztáhla ucho, bylo ucho podrážděné a začervenalé. Rozhodla jsem se koupit jojobový olej a Holey Butt'r a po používání po dobu dvou dnů to bylo hned lepší :-) Myslím si, že tento výrobek je nutností pro ty, kteří mají roztažené uši a také pro ty, kteří mají podrážděné nebo zanícené oblasti piercingu. Navíc není tento olej testovaný na zvířatech :-D

Written by Štěpánka

TREBUIE SA-L AI!

Vă spun, uleiul de jojoba este într-adevăr aur lichid. Am avut urechea puțin iritată, roșie și umflată după ce mi-am lărgit piercing-ul. Am comandat ulei de jojoba și Holey Butt'r care mi-au vindecat urechea după 2 zile :-) Este într-adevăr o necesitate când vă lărgiți piercing-ul, dar și pentru piercinguri inflamate / infectate. Și da, desigur, este, de asemenea, vegan - yupii!

Written by Stefania G

MUST HAVE

See jojobaõli on puhas kuld. Mu kõrv oli veits paistes, punane ja valus peale venitamist. Ostsin jojobaõli ja Holey Butt'r salvi ja mu kõrv oli kahe päevaga korras :) Need on tõesti vahendid mida iga venitaja vajab või ka need kelle neediauk on põletikune. Lisaks on need vegan :) jee

Written by Teele

tökéletes!

Én fültágításhoz használom rendszeresen, nagyon durván könnyebb és gyorsabb vele az egész procedúra. minden reggel és este megmasszírozom vele a fülcimpám plusz cseppentek belőle magára a csigára is és gyönyörűen becsúszik, hamar tágul. csak ajánlani tudom!

Written by Viki

MUST HAVE

Igaz, a jojoba olaj tényleg folyékony arany. A füleim picit irritáltak voltak, pirosak miután tágítottam. Rendeltem jojoba olajat és Holley Butt'r-t, amiktől a fülem 2 nap alat meggyógyult :-) Ez egy must have fültágításhoz, és begyulladt piercingekhez is. És még vegán is - yay!!

Written by Stephanie G. Gade