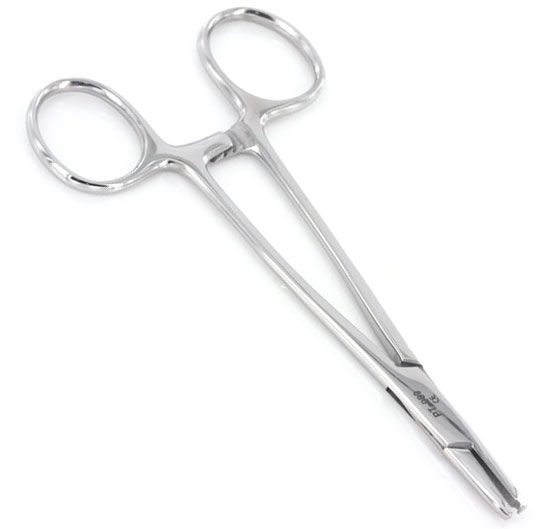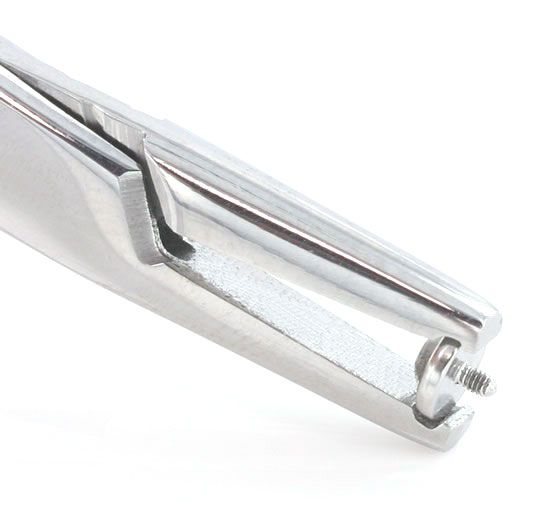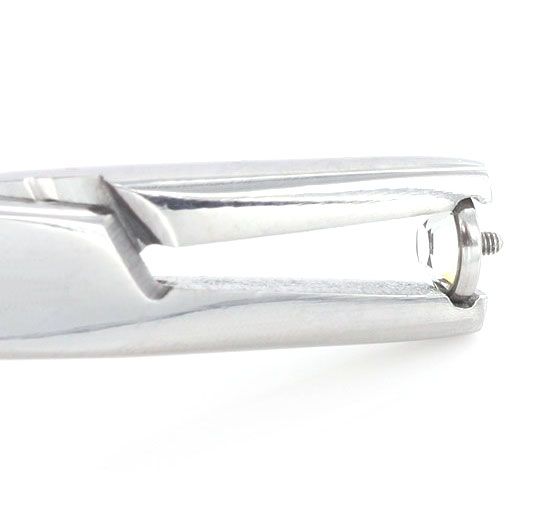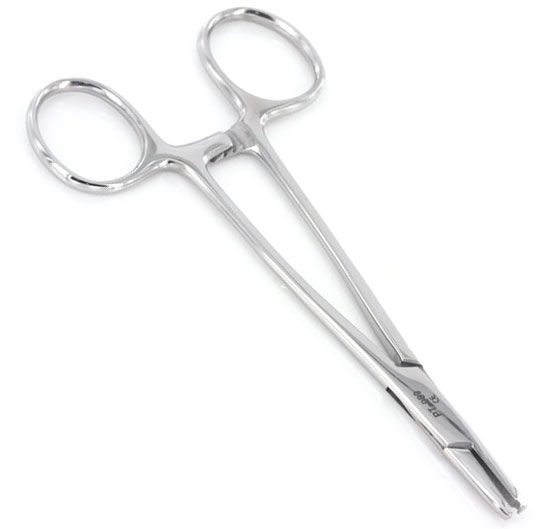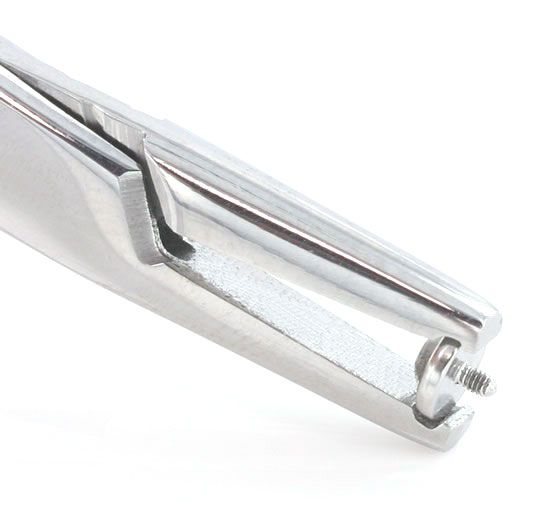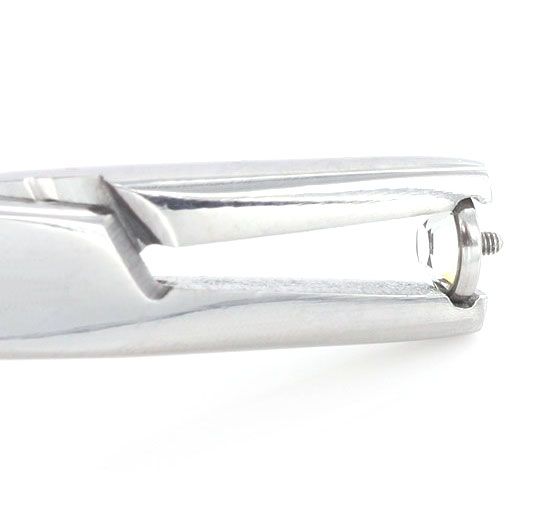 Pliers for dermal anchor discs
100 days return
100 day right to return for unopened merchandise
Same day handling
Orders that come in before 18:00 (Monday - Friday) will be sent out on the same day.
Name: Pliers for dermal anchor discs
SKU: Tool-18
Type: Tool
Material: Stainless steel
Color: Silver
Number of items: 1 piece
If you have a dermal piercing, you may know how to unscrew the top part from the anchor base under the skin. But if you have ever tried it, you also know how hard it is, because it's small and stuck in your body.
With these pliers, you will be able to hold the disc and screw the top part of your dermals in and out. These pliers have a small gap on their end, so you will be able to grip the top part of your dermal in comfort. It's perfect for standard measurements, from 1/8" to 1/4" (3 mm to 6 mm). The design will let you grab the top part and leave it again.
You can check the picture of the product to understand how it works - sometimes an image is worth a thousand words.
Reviews
Ļoti labs produkts

Šīs knaibles padarīja Dermal rotaslietu maiņu tik vienkāršu! Līdz šim tā bija liela problēma, jo man ir gari un skaisti skaisti ;) Bet šīs knaibles ir lielisks problēmas risinājums. Meitenēm noteikti noderēs :)

Written by Irēna

Velmi užitečné

Tyto kleště ulehčují výměnu mikrodermálu. Ráda nosím dlouhé nehty, a tak byla výměna piercingu dost náročná, ale s těmito kleštěmi by to zvládlo i dítě. Doporučuji všem, co mají dlouhé nehty nebo jsou trochu nešikovní :-D

Written by Irena

Incredibil de buni

Cleștii au făcut înlocuirea bijuteriilor dermice o chestie ușoară ca mersul. Am avut probleme în a înlocui o bijuterie cu alta din cauza unghiilor lungi, dar cu acești clești n-a mai fost o problemă.

Written by Nora C.

Üli hea

Need tangid tegid dermal kaunistuste vahetamise palju lihtsamaks, enne said küüned koguaeg kannatada. Mega rahu :)

Written by Inna

Hihetetlenül jó

A fogóval gyerekjáték volt a dermal kicserélése. Máskor problémát okozott kicserélni a dermal fejet, mert hosszúak a körmeim, de ezzel a fogóval már nem probléma. Mindenkinek ajánlom, akinek hosszú körmei vannak, vagy virsli ujjai :)

Written by Irene

Incroyablement bien

La pince facilitait le remplacement des dermal anchors. J'ai eu du mal à remplacer le collier par un autre à cause des ongles longs, mais avec cette pince, ce n'était plus un problème. Recommandé pour toute personne avec de longs ongles et des doigts tâtonnant :)

Written by Irene