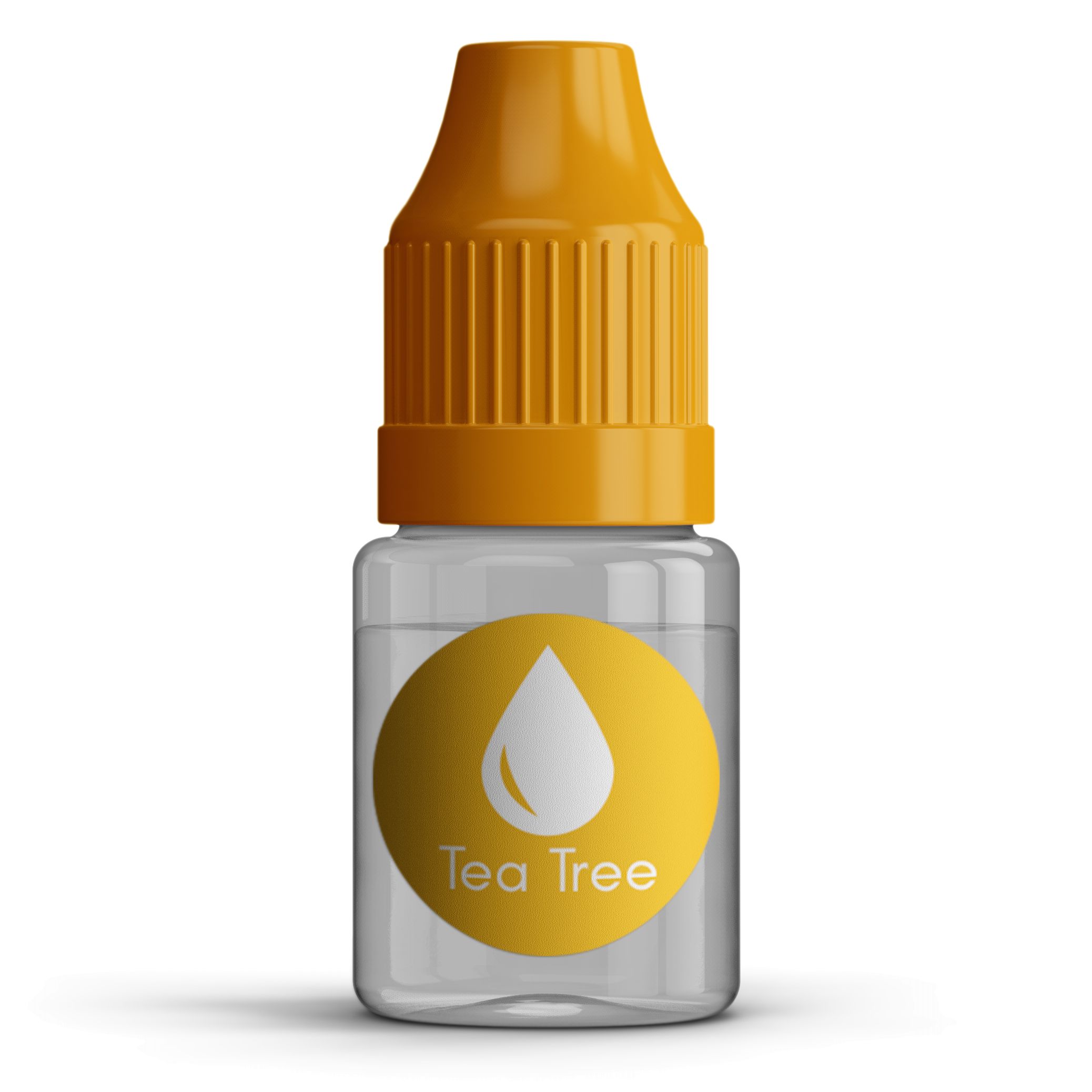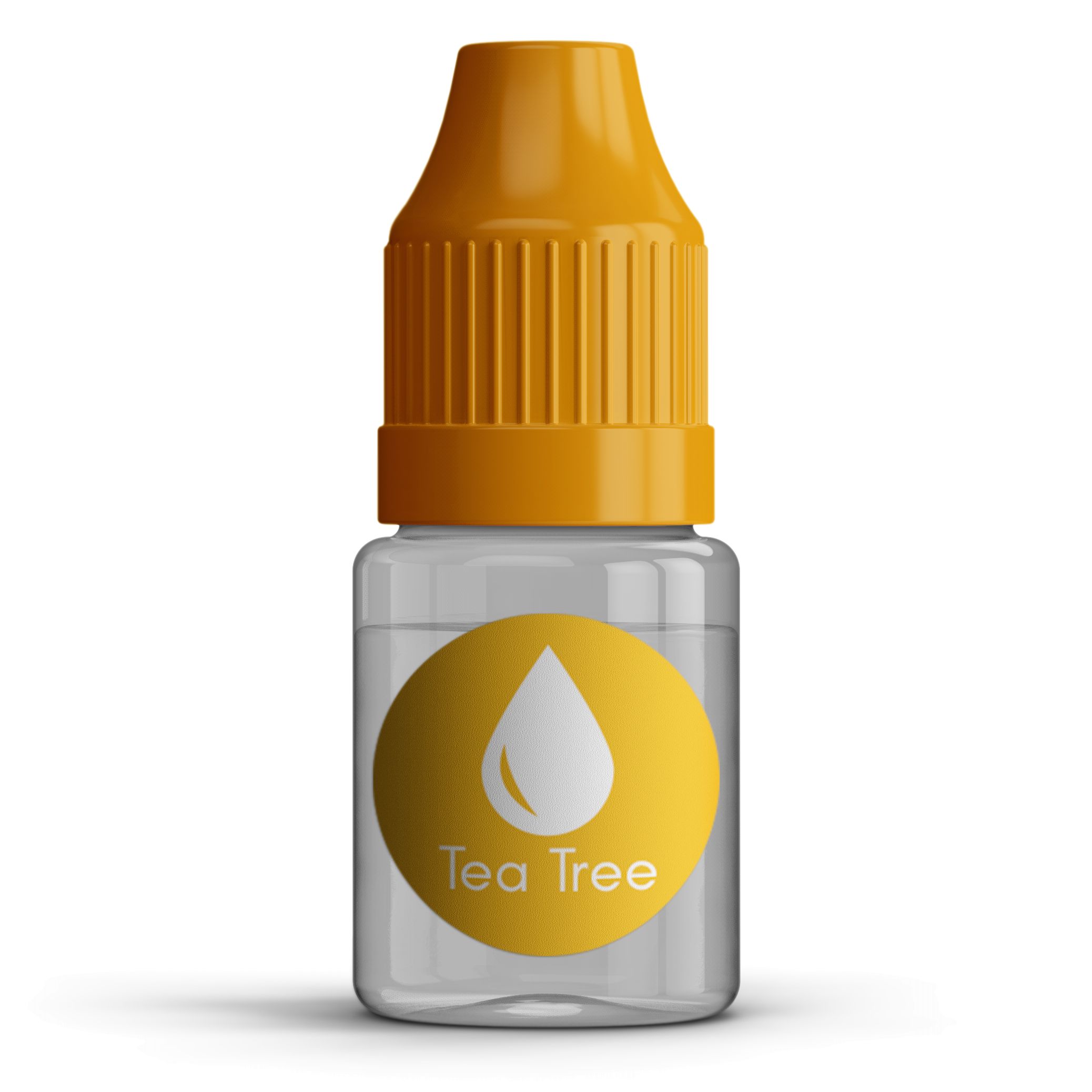 Tea tree oil for inflamed piercings
100 days return
100 day right to return for unopened merchandise
Same day handling
Orders that come in before 18:00 (Monday - Friday) will be sent out on the same day.
Product Name: Tea tree oil for inflamed piercings
SKU: Care-Tea-Tree
Type: Aftercare product
Number of items: 1 piece
If you're getting skin reactions around your piercings, or you feel like there's a bump around your piercing hole, you should start using tea tree oil to take care of the symptoms. Tea tree oil dehydrates the inflammation and reduces swelling. For the same reason, we recommend that you use it if you're gauging or stretching your earlobe piercings.
The small bottle contains 0.17 fl Oz (5 ml) of oil, and it's very powerful. You only need to apply a tiny amount of oil to the swollen area and massage it softly so that it's rapidly absorbed. You can apply it on your fingers directly, or use an ear cotton swab. The oil has a quite intense smell and a potent effect on inflamed skin.
Tea tree oil is well known for its antiseptic effects. It contains essential oils that fight against inflammation. It's very comfortable to use because it doesn't sting or hurt, and this is especially encouraging for the most irritated piercings.
Apart from disinfecting, tea tree oil can also be used to prevent infections. Last, but not least, it can also be used for other swollen lumps, like the ones caused by insect bites. Tea tree oil is a very convenient product for piercing aftercare, which can be needed at any time. If you haven't got one yet, but you love piercings, you better get one!
Bear in mind this bottle contains 100% tea tree oil. We recommend that you first apply it to a small part of your skin that has no problems and test it, because very sensitive skin may reject it. If this is your case, try mixing 1 part of this oil with 10 of water.
Reviews
Irriterad piercing

Jag hade en tragus piercing som varade, kliade och var otroligt svullen. Ja skötte tvättandet perfekt med koksaltlösning men ändå var det irriterat. Fick se denna olja och klicka hem den. Första dagarna tyckte ja nästan det blev värre och det luktade starkt. Sen över en natt var svullnaden helt borta, inget var och inte irriterat alls. Fantastisk produkt!

Written by Jenny

Wundfleisch um's Nostril beinahe weg

Ich hatte kurz nach meinem Piercing schon Wundfleisch und hatte schon Angst, dass ich (wie mein Helix) das Ding verheilen lassen muss. Mein Piercer gab mir zuerst Wasserstoffperoxid, welches ganz gut half aber der Knubbel ging halt nie wirklich weg. Habe mir dann auf Bodymod Silikonplättchen und das Teebaumöl gekauft. Zusammen wirkt das wahre Wunder und mein Wildfleisch ist nach langer Behandlung beinahe weg! Zwar trocknet mir die Haus um die Nase etwas aus, aber das ist total okay.

Written by Yen

Leider nicht Hilfreich

Ich habe das Öl für meine cheeks verwendet,da ich eiterknubbel habe...leider musste ich nun am 5ten Tag festellen das sich wieder knubbel gebildet haben. So langsam bin ich ratlos!

Written by Rattireike

Bedste løsning mod "bobler"

Jeg har nu kæmpet med en bobbel, ved siden af min næse piercing, siden starten af december - jeg var lig ved at opgive, og bare tage piercingen ud. Men allerede 2 dage efter jeg begyndte at bruge den her olie, var min bobbel næsten forsvundet - men skulle virkelig tro det var løgn. Det er et mirakel.

Written by Ida

Teträolja

Hade en inflammerad läpp piercing. Använde den här oljan ett par gånger/dag och min inflammation försvann efter några dagar. Kan verkligen rekommendera den här produkten

Written by Lisen

Mirakelmiddel!

Jeg havde gået med en betændt conch-piercing i næsten 4 måneder, da jeg opdagede denne olie. Efter at have brugt den i bare 3 dage, er betændelsen næsten allerede forsvundet!

Written by Christina